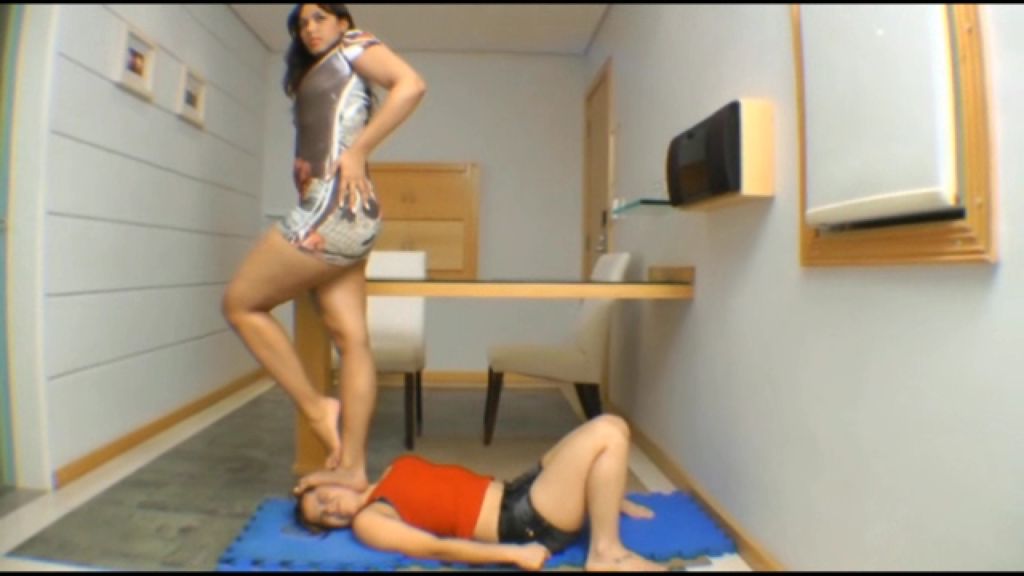 First Movie – StarringNanda Lopes and slave Fabi.
First movie:, Nanda who is a heavy girl, enjoys stepping on Fabi's fragile and helpless body, causing her to struggle a very intense and extreme pain. Since Nanda weighs 243 pounds, it will be extremely difficult for Fabi to endure all that weight on her chest; therefore she will get hurt in an irreparable way. Fabi will get squeezed by Nanda who will use her big feet in order to trample Fabi's face and entire body.
Second movie – StarringNanda Lopes and slave Isabella.
Nanda is a giant and cruel girl. This video has been produced because of a special request from a customer who enjoys watching a giant girl stepping on a tiny woman's head in an aggressive way. Nanda will trample Isabella's head and step on her face without any mercy.
Enjoy these 2 videos for the price of one.